PRICKLY PEAR – CORAL - EARRINGS
Regular price

Sale price

€39,00
Hurry, only 2 items left in stock!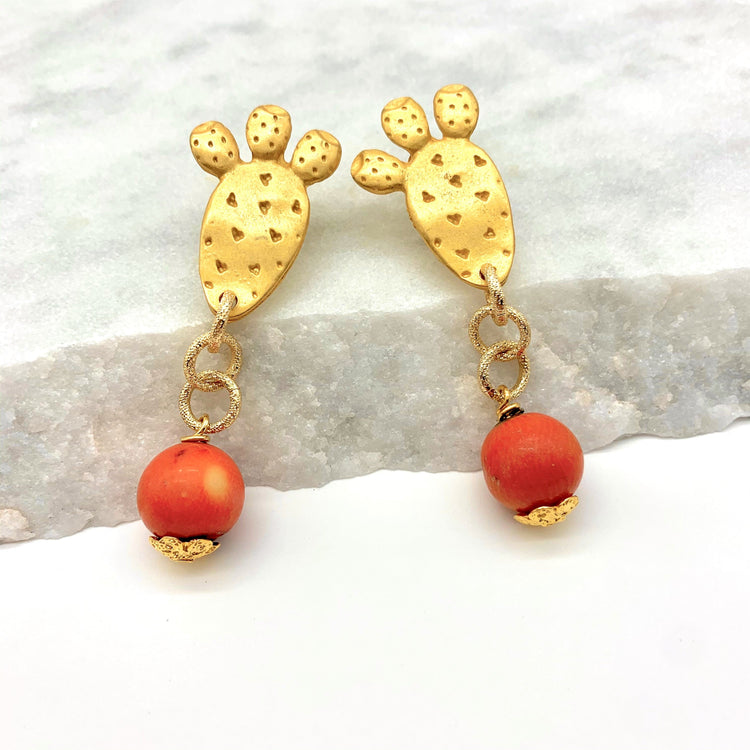 Product Details
Upcycled Coral. Gold Plated. Nickel Free
Length: 2.5 Inches, 14mm Gemstones
We only use recycled Coral, since we are not only inspired by nature but we also love our planet, for that reason we carefully put effort into choosing the most sustainable options.
Coral has a gentle calming influence which creates inner peace. It is also a very powerful and intuitive stone that strengthens the imagination and visualization.
The Prickly pear cactus bears delicious fruit and is found all over the Maltese islands; it is a symbol of life and hope,and an incredibly strong plant that survives under the harshest of conditions. The symbol also makes the most adorable earrings adorned with the upcycled coral gem.
Gemstones are derived from nature making each one of them unique, for that reason there could be a slight variation in colour between one product and another.
Our 'Fantasy Garden' Collection is inspired by the diverse and vast beauty of nature. Spending time in nature, enjoying the splendour of the colours and aromas brings peace and harmony within. This is reflected in our beautifully handcrafted Jewellery to be enjoyed and cherished by every woman.