PLAYFUL OCTOPUS – EARRINGS
Regular price

€49,00

Sale price

€37,30
Hurry, only 3 items left in stock!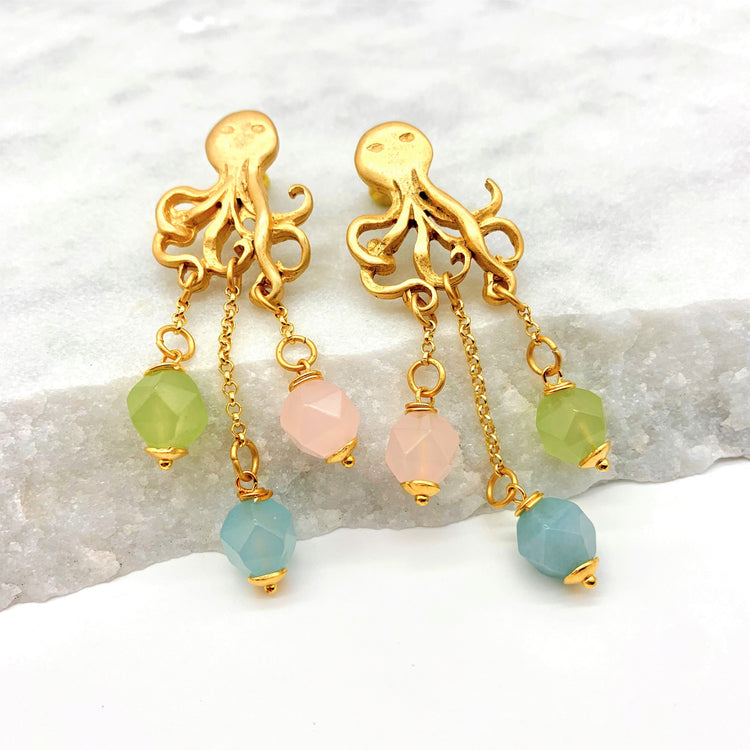 Product Details
Rose Quartz. Angelite. Green Aventurine. Gold Plated. Nickel free
Length: 3 Inches, 9mm Gemstones
Three beautiful stones in an ensemble worthy of a princess! The effect of all three stones together is to reduce the stress and anxiety in our daily lives, bringing more openness and enthusiasm. The octopus symbolizes flexibility, creativity, intelligence, expansion and unpredictability. All this in a gorgeous pair of gold plated earrings you absolutely must have!
Gemstones are derived from nature making each one of them unique, for that reason there could be a slight variation in colour between one product and another.
Our 'Ocean Bliss' Collection is inspired by our magnificent seashores, oceans and the precious sea creatures that inhabit them. We bring you a vast selection of ocean life in our beautifully handcrafted jewellery to be enjoyed and cherished by each one of you.