BLUE LAGOON - NECKLACE
Regular price

€89,00

Sale price

€66,75
Hurry, only 1 item left in stock!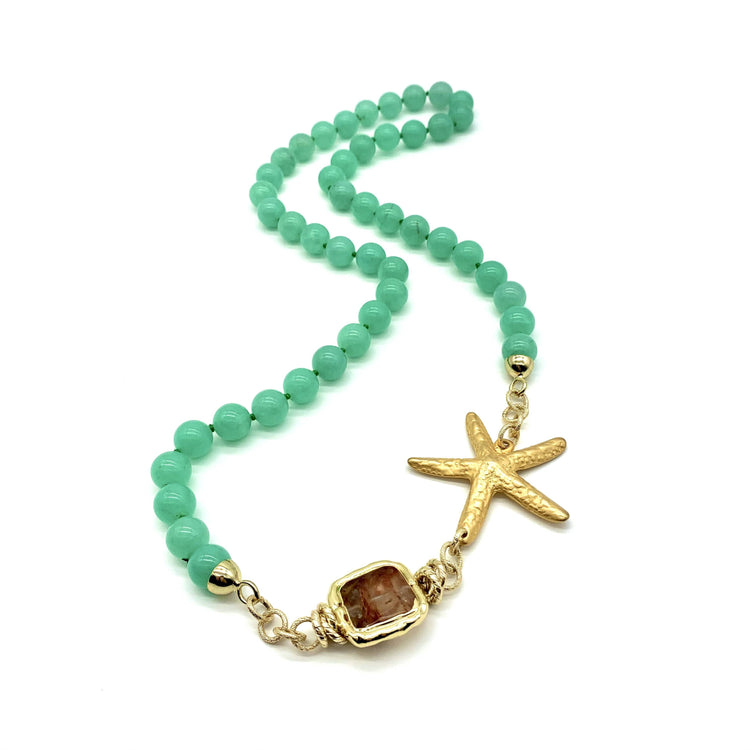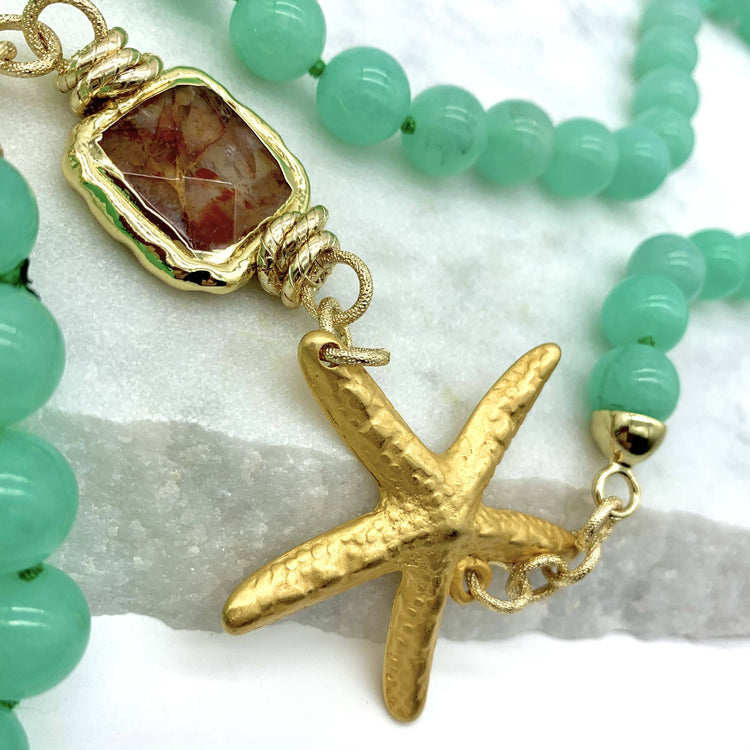 Product Details
Green Chalcedony. Cherry Quartz. Gold Plated. Nickel free
Length: 30 inches
The Blue Lagoon necklace is another beauty uplifting piece of jewellery inspired by the sea. The Chalcedony is a 'superpower' stone that is healing and nurturing, it promotes emotional balance, vitality and friendliness. It alleviates hostility, self-doubt, negative thoughts. This bespoke necklace combines the Chalcedony stone with dazzling energetic flashes of pink color in the clear Cherry Quartz. A must have for your summer wardrobe!
Gemstones are derived from nature making each one of them unique, for that reason there could be a slight variation in colour between one product and another.
Our 'Ocean Bliss' Collection is inspired by our magnificent seashores, oceans and the precious sea creatures that inhabit them. We bring you a vast selection of ocean life in our beautifully handcrafted jewellery to be enjoyed and cherished by each one of you.