WISDOM - NECKLACE
Regular price

Sale price

€59,00
Hurry, only 1 item left in stock!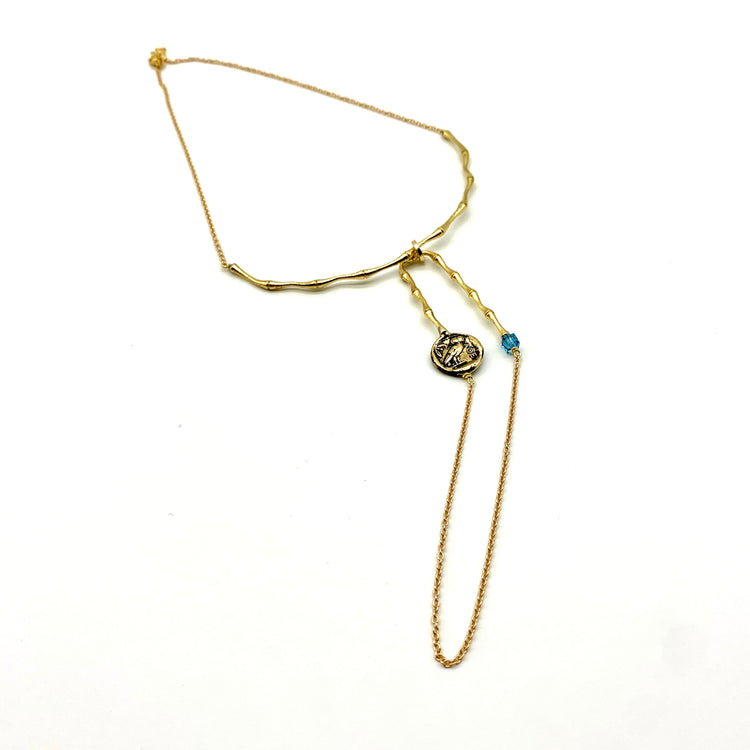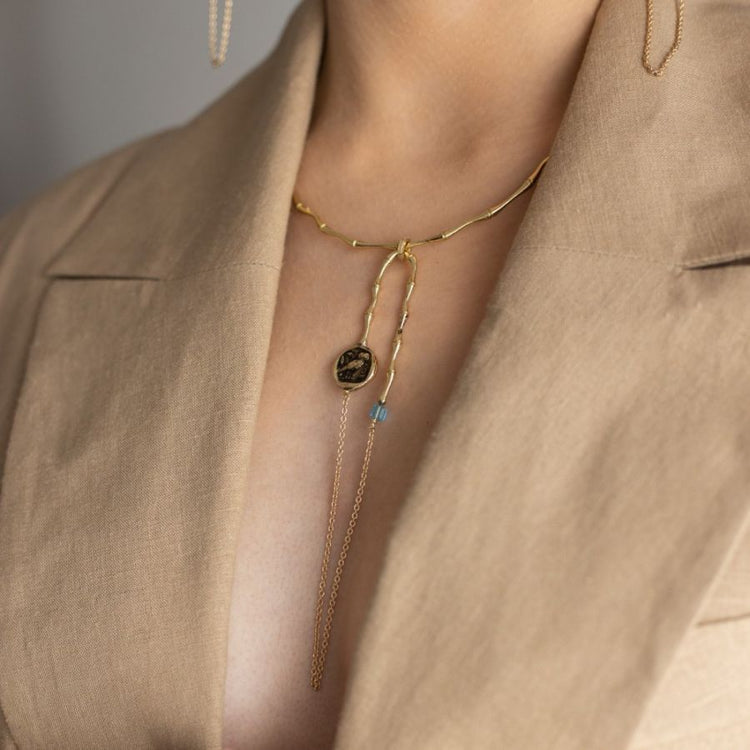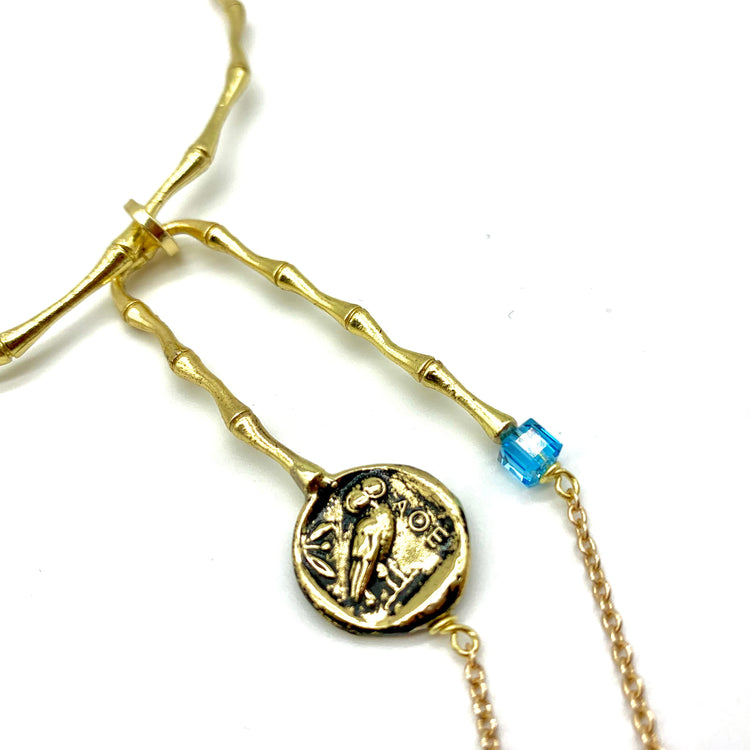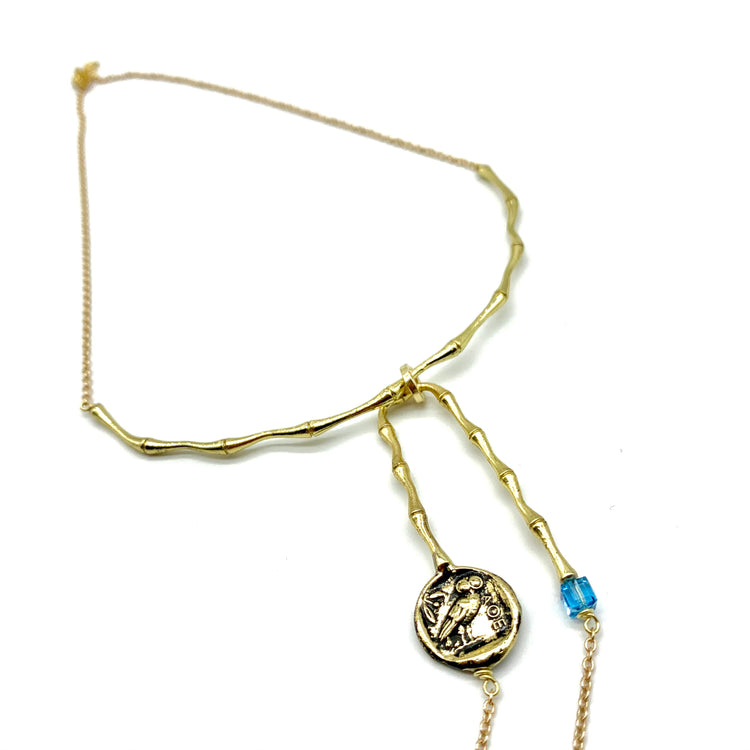 Product Details
Citrine Resin. Gold Plated. Nickel free
The Wisdom necklace is a stunning delicate necklace made of gold chain, gold solid pieces, a blue crystal and the owl coin. Owls are a very mysterious birds that represent knowledge, change, transformation, intuitive development, and are of course very wise.
Our 'Divine Simplicity' Collection is a tribute to all things simple and classic, a reminder that the most simple things in life are often the greatest. This beautifully handcrafted jewellery collection offers you quiet elegance and sophistication at its best!