PLAYFUL STARFISH – PINK AGATE – EARRINGS
Regular price

€40,00

Sale price

€30,00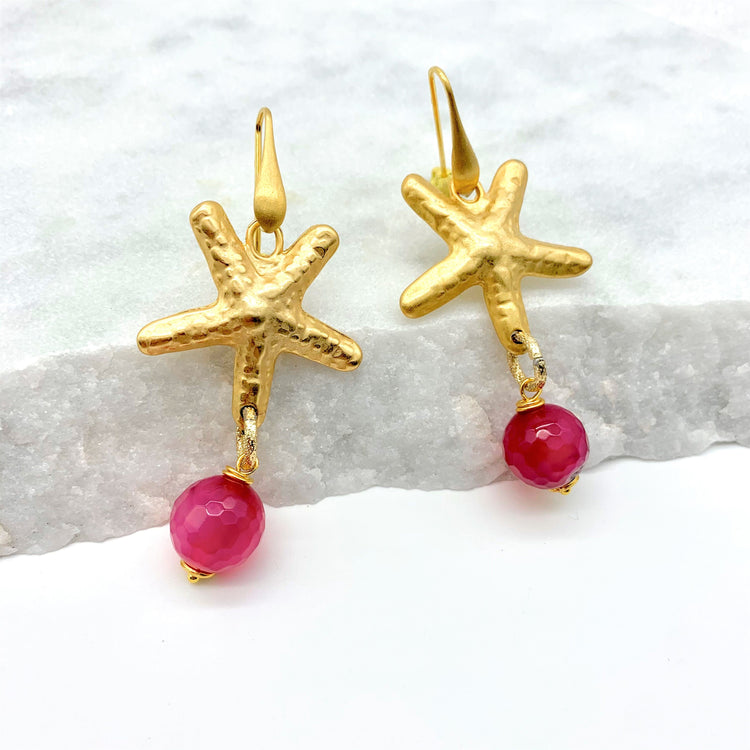 Product Details
Agate. Gold Plated. Nickel free  
Length: 2.5 Inches, 12mm Gemstone
Agate is perfect for rebalancing and harmonising the body, mind and spirit. It improves mental function and concentration while the Starfish symbolises endless divine love;  The combination of these two powerful elements creates the perfect and most stunning pair of earrings with deep significance and purpose!
Gemstones are derived from nature making each one of them unique, for that reason there could be a slight variation in colour between one product and another. 
Our 'Ocean Bliss' Collection is inspired by our magnificent seashores, oceans and the precious sea creatures that inhabit them. We bring you a vast selection of ocean life in our beautifully handcrafted jewellery to be enjoyed and cherished by each one of you.