CORAL FANTASY – LAPIS - EARRINGS
Regular price

Sale price

€39,00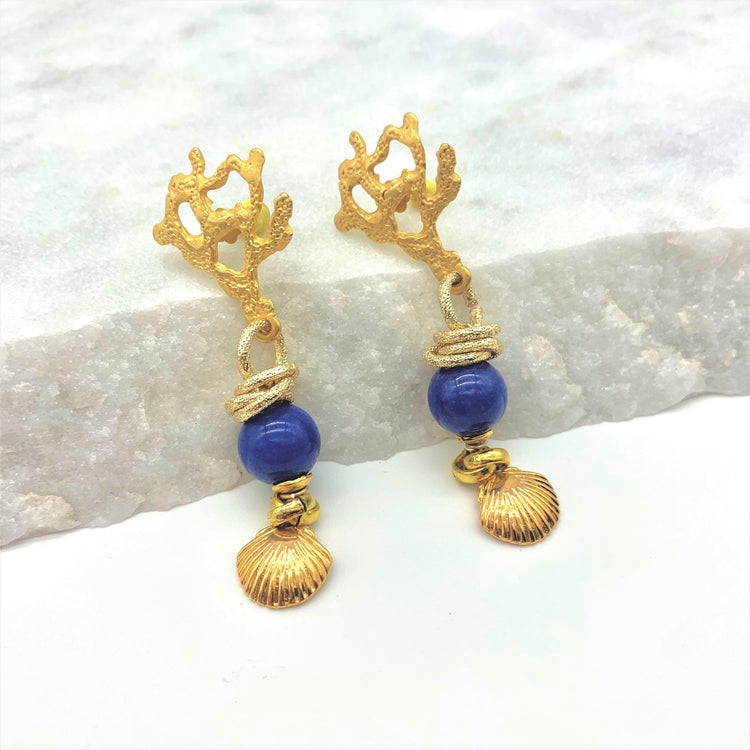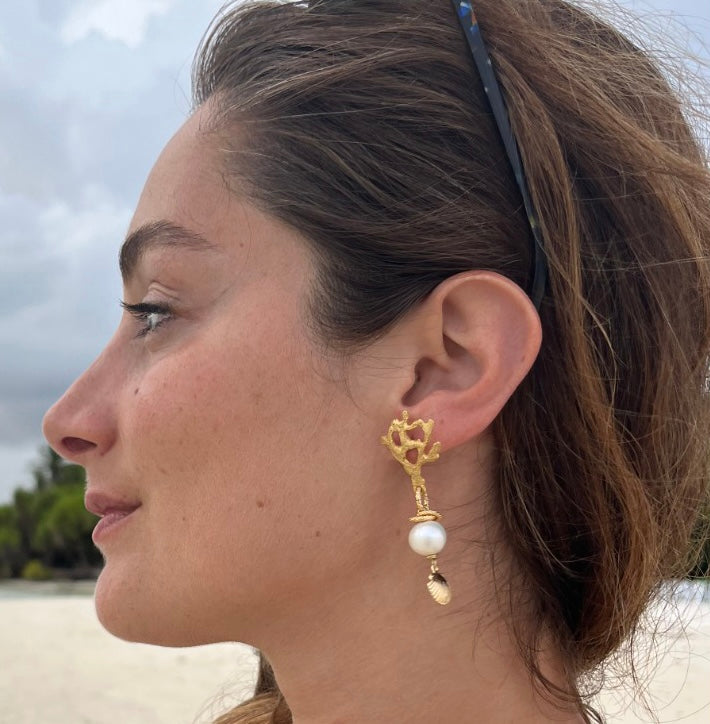 Product Details
Lapis Lazuli. Gold Plated. Nickel free
Length: 2.5 Inches, 10mm Gemstones
The Lapis Lazuli is one of the most sought after stones thanks to the magnificence of its colour. Its deep, celestial blue is the symbol of royalty and honour, also the universal symbol of wisdom and truth. This beautiful stone is combined with the Coral shaped fitting, which symbolizes a sense of wisdom & happiness. A truly spectacular pair of earrings to enliven and adorn any outfit!
Gemstones are derived from nature making each one of them unique, for that reason there could be a slight variation in colour between one product and another.
Our 'Ocean Bliss' Collection is inspired by our magnificent seashores, oceans and the precious sea creatures that inhabit them. We bring you a vast selection of ocean life in our beautifully handcrafted jewellery to be enjoyed and cherished by each one of you.