DRAGONFLY – GOLD – BRACELET
Regular price

Sale price

€39,00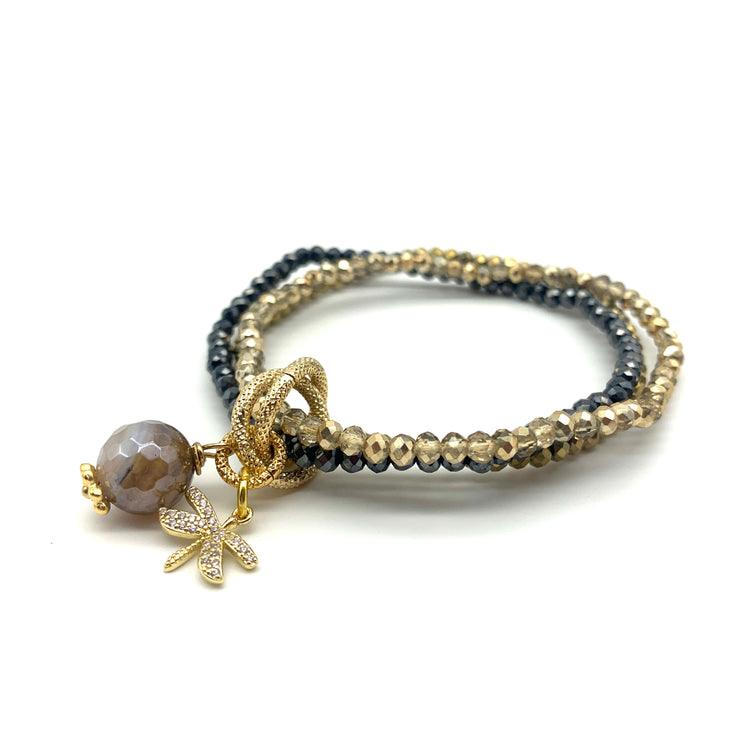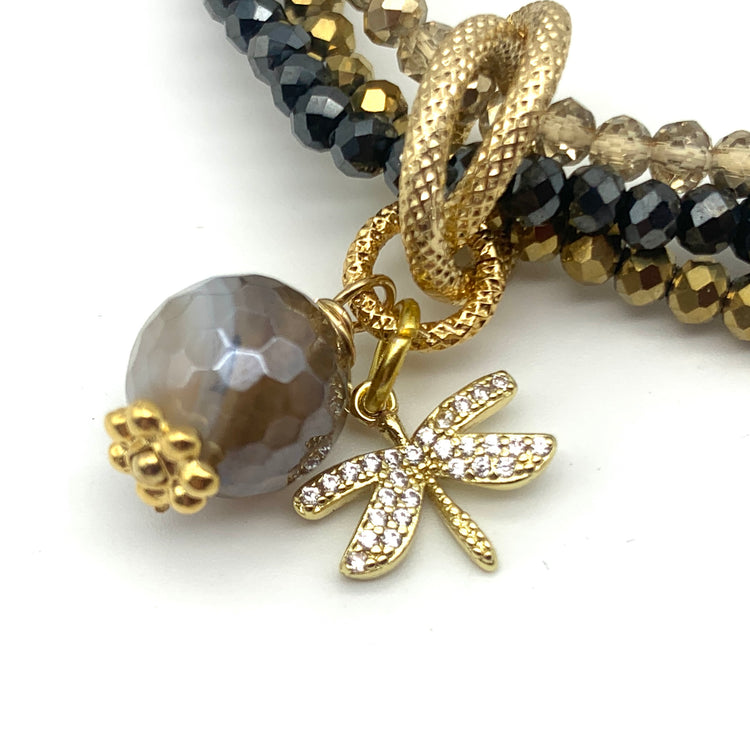 Product Details
Agate. Crystals. Gold Plated. Nickel Free 
Adjustable Fit
Agate is a magical gem flooded with energy of light and joy, it enhances natural healing on a physical and spiritual level.. This gemstone has been thoughtfully combined with a pretty Gold plated Dragonfly fitting which symbolizes transformation, adaptability, and self-realization. These 2 elements together make it the cutest most meaningful bracelet one could wish for! 
Gemstones are derived from nature making each one of them unique, for that reason there could be a slight variation in colour between one product and another. 
Our 'Fantasy Garden' Collection is inspired by the diverse and vast beauty of nature. Spending time in nature, enjoying the splendour of the colours and aromas brings peace and harmony within. This is reflected in our beautifully handcrafted Jewellery to be enjoyed and cherished by every woman.